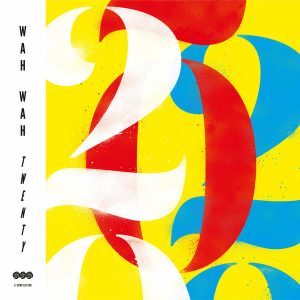 Tracklist
Allison Crockett – Like Rain (Yam Who Rework)
Capstone – Burning Up
Dele Sosimi – You No Fit Touch Am (Medlar Remix)
Hackney Colliery Band – All of the Lights (Scrimshire Remix)
Hardkandy – Brief Encounters (feat. Scarlett Fae)
Henri-Pierre Noël – Diskette (The Reflex Re-Vision Long Version)
Honeyfeet – Clap Hands
Isaac Birituro & The Rail Abandon – Yesu Yan Yan (Envee Shrine Remix)
Kutiman – So Long (feat. Rioghnach Connolly)
Lea Lea – The Road (Dub Version)
Paper Tiger – Slow Motion (feat. Lando Chill)
Part Time Heroes – Stop, Fade, Blur (Nextmen Remix)
Resonators – Something Special
Scrimshire – Warm Sound (feat. Inga-Lill Aker)
Soothsayers – Watching the Stars (feat. Julia Biel)
Stac – All or Nothing
Talc – Pie Time
The Gene Dudley Group – Two Decades
The Milk – Colours
Time Grove – A.L.P.