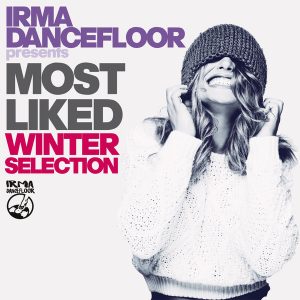 Tracklist
Alex Vanni – Quadrophenia, Pt. 2
Belladonna – Kentish Girl
Black Mighty Orchestra – Keep On Loving On (Bass Funk & Cev's Remix)
Black Mighty Wax – Like a Lake (Alien Trick remix)
BusBugs – Sax in My Head (Space Beat)
Cash, Fanizza – Nu House 88
D'Andy, Bodyles – Feel so Good
D-Like, Bodyles, D'Andy, Isa B – My Nana
Dolls Combers, James Lavonz – The Last Day (feat. James Lavonz) (Deepsearcher Mix)
Jaga – Give Me Your Love Now (Extended Mix)
Jestofunk, CeCe Rogers – Can we live (Niko Favata & Teo Lentini Refresh)
Lostrocket, Sandro S – Mexicano
Meters Follow – All I Wanna Be (Tight Mix)
Modus – Get It Right (Club Mix)
Mus Threee – Welcome to My Life (DJ Lukas Wolf Remix)
Public Invasion Project – Changing the World (90's Mix)
Spellband – Verrazzano
The Good Maurice – Call Me Back
The Rovers – Gipsy Girl (Subito Version)
TrashTalkers – B.O.H.