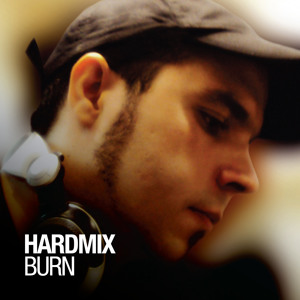 Marcelo Medeiros (Discotheque Recordings) (Brazil): Fuck Burning me man. Awesome supporting in my next radio show and in my next summer gigs.
Grad (Bumpy Traxx) (Russia): Very disco!
Paul Newhouse (Redbox Records) (Ireland): Nice disco house.
Martin (AfterhoursDJs.org) (USA): Love your music.
BKR (PressureRadio.com) (Spain): Wow Wow Wow this will work good on the floor!
Groove Colombia (One Music Records) (Colombia): I love the bassline. Full support.
Graham Lord (Audiowhores / Defected) (UK): Great follow up to Get The Soul… Love the remix of a superb classic!! Disco Inferno Rocks!
Vincent Deeper (Paris-One.com) (France): I like it 😉 Full support from Paris-One Deeper.
Ollie Brooke (PureHouseMusic.net) (Australia): Excellent! Can't wait to drop this. Love the production and makes excellent use of that filthy bass line 😀
Vincent Inc (Manuscript Records) (Ukraine): Oh yeah, that's what i want. Great edition of classic disco house. Will play in my gigs and radioshows. Meet in my january chart.
Darren Holland (Baldeelox Records) (UK): Nice track can play this anywhere… Wicked.
Q-Burns Abstract Message (USA): Nice disco house gear… I can see this working really well on the floor.
Jim Star (Alice Management / Monique Musique) (Canada): Excellent groove! I love that funk! You got my support!
Iosupastar (2 Brothers Of Soul / Ibiza Corporation): cool disco rework…… Yeahh full support!!!!!!!
DJ Troby (Italy): Nice one! Back in disco days!! Burn baby burn!!!
Deep Josh (The Applefunk) (Spain): Interesting!
Bruce Qureshi (Liquid Fusion) (UK): A hot slab of saturday night house!
Moodymanc aka Dubble D (UK): A nice fresh take on burn baby burn….
Xavier Fux (IbizaSonica.com) (Mexico): Amazing track… Love the re-edit… Nice bassline and the beats are modern and fresh… Will play in my Radio show and out in clubs.
DJ DD (Brazil): Nice disco flavor update with hypnotic vocal loops. Will play for sure.
Joey Silvero (Distant People) (UK): Solid sounds. Nice take on a disco classic.
Nicole Simpkins (Audiobite Records) (USA): Great groove! Perfect for the dancefloor!
Sergio Fernandez (Insert Coin Records) (Spain): Full Support!
Mirko Paoloni (Radio Party Groove) (Italy): Very Good! Support.
Mike Fossati (SpiritOfHouse.com) (Switzerland): Wicked rework turning the Trammps classic into a stompin' 4×4 affair…
Giom (Lost My Dog) (UK): Nice!
Beppe Gioia (Unified / CityDeep / Sofitone) (Italy): Great remix 4 a classic I love!
Christos Kedras (Kapa Music) (USA): Deep, Disco, Groovy… what else to ask for?! In the bag!
Fabio Vee (Believe Digital) (Italy): Nice! Cool vibes.
Mark Bisson (USA): Really fun update on a classic disco track!
Jon Flores aka Jowe X (Undercool Productions / Ibiza Sonica) (Spain): Very nice funky tune … Full support!
Kristijan Molnar (Hyde & Sick) (Serbia): Nice tune. Like it!
Warner Powers (UK): Great music! I'm liking this tune! Full support! Love a bit of disco tech!
Robbert Mendez (Portugal): Good track…
Neil Hodgson (UK): Another high energy stomper from Hardmix!
DJ Groove (Look At You) (Switzerland): Full support to this!!
Ramon Castells (Ibiza): So deep and so groovy, the perfect vibe for the clubs. Luv it.
Juliet Fox (Beatdown Music) (UK): Pumping beat! Love the disco feel.
Andy Spinelli (Peanut Musik / 24 Beats Recordings / Deep Trip Records) (Spain): Cool vibe!! Full support!!!
Nate Laurence (Pluralistic Records) (USA): This one is HOT. Cheers to Hardmix for bringing it on this release.
Flash Brothers (Agnosia / Barracuda) (Israel): Nice disco stuff.
Benji Candelario (USA): Good rendition!! Sure it will work!!!
Freaky Behaviour (UK): Nice Disco vibe on this! definitely one to get the dancefloor grooving!
Soul Minority (Kolour Recordings) (Spain): Nice groovy dancefloor track. Will play!!!
Spiritual Blessings (Gotta Keep Faith) (Italy): Love this "Disco Returns". Will play 4 sure.